A Woman Received This Chilling Voicemail from Her Father – Months After His Death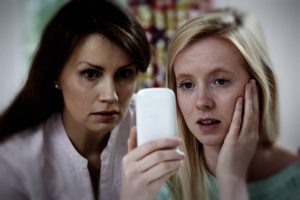 We've been noticing a spike in reports of unexplained audio phenomena over the past couple of weeks, but one mysterious and particularly disturbing recording sent shivers through the Reddit community following a recent post by user heaveninherarms.
The user started an urgent-looking thread to Reddit's /r/paranormal board late last week (then cross-posted to /r/creepy), shortly after her mother had received a phone call from an unknown party, whose number displayed on her Caller ID as (000)000-0000.
WATCH: TWO MEN TAKE ON TRAINED FIGHTER IN ROAD RAGE CONFRONTATION
But it was only after the mystery call went to voicemail that this story took a much more disturbing turn: upon listening to the recording, the woman recognized the voice as that of her father, who had died nearly six months ago of mesothelioma.
The bizarre incident triggered a panicked text exchange between the user and her mother, which she then posted to the thread.
Source: http://www.blumhouse.com