WATCH | Two men take on trained fighter in road-rage confrontation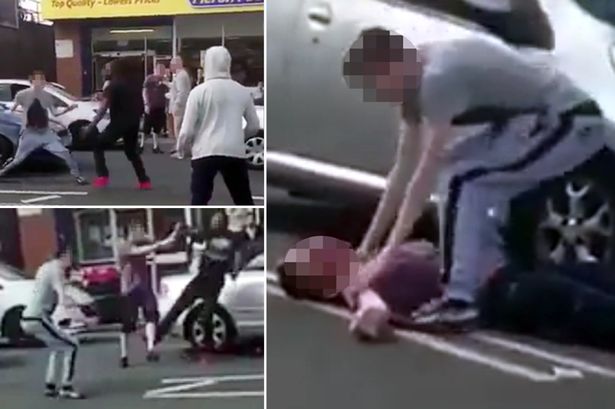 Two men bit off more than they could chew when they took on a driver in a road-rage incident who just happened to be a trained fighter.
READ: THE TRUTH ABOUT FEMALE EJACULATION
In a video shared widely on social media, the men can be seen flailing uselessly against the driver of a silver Audi outside a supermarket in Birmingham, England.
READ: JOHANNESBURG WOMAN FIGHTS OFF GUN WIELDING ROBBERS
As shoppers look on, the Audi driver trips one man with a sweeping kick, then punches him to the ground. The second man picks something up off the ground and points it at the driver, who is not having any of it. The first man rushes after the pair, only to be rewarded with a strike that knocks him off his feet, ending the fight.
READ: WHY WOMEN LOSE INTEREST IN SEX AFTER JUST ONE YEAR
According to the Daily Mail, police are investigating the road-rage incident. They confirmed that no one was badly injured.