Johannesburg woman fights off gun wielding robbers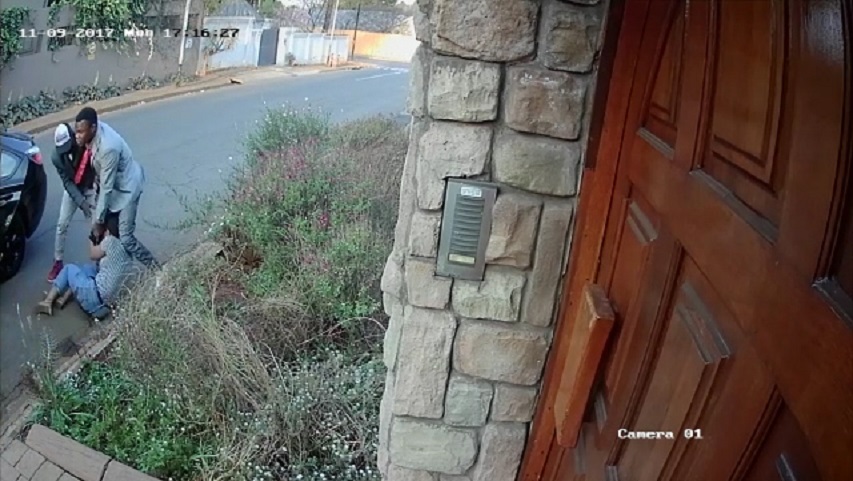 Three men captured on video robbing a Johannesburg woman have been arrested.
A video of the suspects robbing a pedestrian in Auckland Park surfaced on social media on Monday. The robbery occurred after 5pm on Monday and was captured by CCTV cameras installed in one of the houses along Gorring Avenue in Auckland Park.
In the footage' a black MG Rover with silver stripes on the boot drives up to the unsuspecting woman and two men violently pounce on her' demanding her two bags. The woman drops one bag but fights the armed men for her second handbag.
READ: WHY WOMEN LOSE INTEREST IN SEX AFTER JUST ONE YEAR
After wrestling with her robbers' she ran away with her handbag as her assailants drove off in the opposite direction.
An alert for the car was issued to private security companies and law enforcement agencies as the video gained traffic on social media. The car was spotted at several panel beaters around Brixton hours later.
The suspects were allegedly sourcing quotations for a car spray painting job in the area before private security guards and law enforcement agencies apprehended them. The trio were found in possession of a gas gun and were handed over to the Brixton police station last night.
Police spokesman Lieutenant Kay Makhubele confirmed the arrest.
"The men were caught in Brixton. They have been charged with armed robbery. They were also found in possession of a laptop that we suspect belongs to the University of Johannesburg student that was seen in the CCTV footage'" said Makhubele.
WATCH: TWO MEN TAKE ON TRAINED FIGHTER IN ROAD RAGE CONFRONTATION
The suspects will appear in the Johannesburg Magistrate's Court soon.
The victim has not been found.